Finally, a gun rack that keeps guns secure, whether hidden or on display, and ready for quick access.
Stay safe and protected at home. Store guns safely…access them quickly.
Only Tufloc offers the X-LOCK which keeps guns locked and easily accessible while keeping them secure and visible.
X-LOCKS are manufactured with high-strength stainless steel arms and aircraft grade aluminum for precise tolerances and then heat-treated for strength and durability.
Accommodates a wide range of long guns–from rifles to shotguns
Will accommodate guns with scopes and other accessories
Space-saving design eliminates the need for heavy, bulky safes
Quick and easy installation, almost anywhere
Secure, open display of guns
Immediate access to guns
Standard keyed lock comes with 2 keys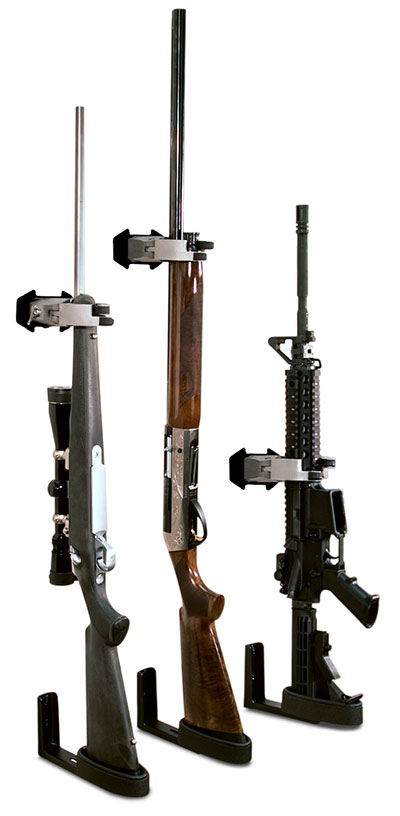 RATCHETING ARMS
Self-adjusting, ratcheting arms secure most makes and models of guns. Gun rack mounts to drywall, concrete, wood or brick walls.
SPRING-ACTION
Stainless steel, spring-action locking arms allow for quick and easy access to gun. Neoprene padding protects guns and keeps them from being scratched.
PROTECTS THE GUN
Cast metal pocket with rubber insert protects the gun stock while securing it in place.
FINGERPRINT READER
Lock functions with a tubular key. For faster access, an optional Fingerprint Reader with keypad and RFID reader can be added.
Want to Learn More About Our Residential Gun Storage Solutions?